With Honda VIN Decoder you are able to see vehicle information before buying any used car. You can check the vehicle's model, accident history, odometer info. This way, you know what kind of car you are getting and how it is priced. Check Now!
If you plan to buy a second-hand car, then Honda VIN decoder a significant role at that moment. It helps to know the essential functions and factors of the Vehicle and helps you not get cheated. The people need to have a basic knowledge of the VIN to help them know about the car better. VIN numbers are very important for each and every Vehicle to their existence and name.
Honda is known for producing cars, motorcycles, small motors and robots in particular. In 2004, Honda was the world's largest engine manufacturer. Honda was also the first Japanese car manufacturer to hit its luxury car brand Acura in 1986.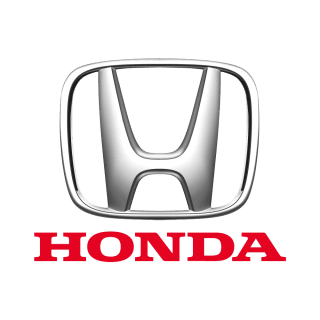 VINSPY VIN check can decode any Honda vehicle from EU and Worldwide!
Japanese cars are known for their reliability.
Honda's most popular model - Civic
Honda Civic is a model series for compact cars produced by Honda. 
The first Honda Civic was presented in July 1972 in Japan. In total, Civics have been produced for 10 generations, the latest of which was presented in 2016. Through history, the Civics have looked in their class in terms of space, economics, and reliability. 
The Civic has been produced with the following types of body: three – and five-door hatches, two – and four-door sedans, multi-purpose wagons and bulk station wagons.
ACCORD
CIVIC
CR-V
CR-Z
CRX
HR-V
INSIGHT
LEGEND
MDX
NSX
PRELUDE
S2000
TORNEO
It is beneficial as it helps to save your precious time while checking the necessary documents of the Vehicle. If a person is having a VIN number of vehicles, then there is no worry about the Vehicle. It is very important to have a Vehicle VIN code check so that your Vehicle can have a real existence and name. Honda VIN decoder helps you update your vehicle's inventory and the price of your Vehicle, which is very profitable and beneficial for you.
A VIN stands for a vehicle identification number; it is a 17 digit code of letters that helps identify the Vehicle's past. It is like the vehicles' DNA; it helps to know each vehicle's detail very profoundly. It helps to know every detail of the car, such as a vehicle model, its engine, size, manufacturing date, country, and many more. It is very important to have proper knowledge of Vehicle VIN code check so that you can able to get a deep understanding of that Vehicle.
If you are buying a second-hand car, then it's your duty to ask for the VIN so that you can make yourself safe and satisfied. Honda VIN decoder helps you to have proper satisfaction related to the vehicle or a car. It helps you get to know the car's detailed history and its various features and factors.
The points mentioned above are the important steps you need to understand so that you don't face any problem related to the car's parts. Car VIN decoder is beneficial in providing you the full safety while purchasing a second-hand car with great features and parts.
Honda VIN Check shows vehicle information before purchasing any used car.
VINSPY.eu offers VIN code checking service for Europe vehicles