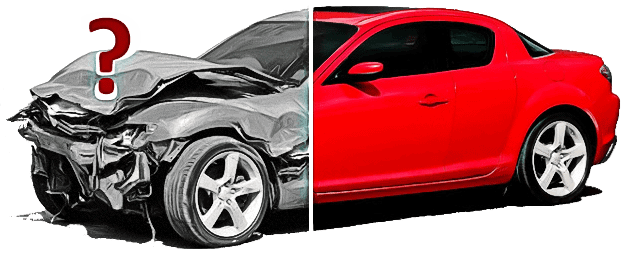 Korea Car History Check for some important considerations before you decide to buy used vehicle. Make sure you know what specific model it is, when was the last time it crashed, how many miles has the car gone so far.
A car history check is performed by an independent third party who searches public data sources to retrieve details on the vehicle's past. The report includes accidents, damage, theft incidents and other potentially relevant information.
If you want to carry out a car VIN history check, you can certainly do so by using the sites that offer such services. But before we tell you how you can get your car details, it's important that you know understand VIN and what the alphanumeric numbers in it mean.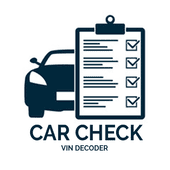 Car history check for cars all over Europe. Also for US vehicles.
Auto history records are records of the car's accident history, title information, mileage, service records and how many previous owners the vehicle has had. That way you can ensure that the vehicle is in good condition and you are getting a fair price for it.
Car History Check Tool for Vehicle Owners, Sellers, & Buyers
Check every vehicle VIN before buying it with VINSPY.eu
How to Use a Vehicle History Report to Make A Good Decision When Purchasing a Car
Vehicle history reports contain a wealth of information about the past, present and future of a vehicle. They can help you make an informed decision on whether or not to purchase a particular vehicle.
A vehicle history report provides important information such as:
Manufacturer and model
The date of manufacture and manufacture location
The vehicle's previous owners
Certified preowned status
Damage repair records and cost
Title information including branded title status, salvage title, junking certificate, flood damage, odometer records and more.
What does a Korea vehicle history report consist of?
First of all, know that there are digits and letters in any VIN all over the globe. You will find this in the dashboard or chassis of the car. Many people tend to mistake the engine number for VIN but that's not true. The engine gets a different number to keep track of which car it is getting put in. So now let us tell you what a VIN consists of below:
WMI code: The initial 2 character of your VIN helps identify the car manufacturer. This is known as the WMI or world manufacturer identifier. For example, if your car has AH on it, it means that it was manufactured in Africa. But if it has KL-KR then it means that it was made in South Korea. Also keep in mind that the numbers 1,4, and 5 remote US while 2 denotes Canada.
4-9 characters: This section will give you information about the body type, built, model, and engine type. Keep in mind that the position of these four details differs from one manufacturer to the other. However, the last 9th number is generally reserved for the security number. Bit some manufacturers could also use it to tell the month your car was made.
10th character: This tenth number stands for the year your vehicle was manufactured in. Note that it's represented by one alphabet and this character stands for a year after that of 1981. It is after 1981 since that's when the decision to add VINs was decided.
11th character: This character will tell you the year your car was manufactured as well as which plant manufactured it. So, you can figure out the exact manufacturing plant and reach out to them if needed.
12th to 17th characters: These last six characters tell a serial number that's unique to your car. This helps identify your car among the billions made all over the globe.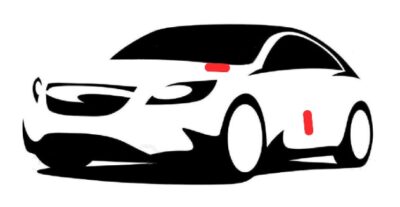 Important Details To Remember About VIN- Each Car Has One VIN
Keep in mind that a car will have only one VIN. But if you find a car with two more VINs, for example, the number on the chassis could be different from the one in the dashboard, then you don't need to check any car history check. Instead, just run from there as having multiple VINs mean that the car has been created as an amalgamation of different stolen parts. So if you are involved with the illegal car, then you can face legal troubles.
Every part of your car's VIN gives specified information about the car. This means that you will get to know about the car model, its country of origin, the factory that manufactured it, and more details from it.
What Information Will Be Included In A Vehicle History Report?
The vehicle history report is a detailed report of the vehicle's past and present condition, along with its service history and maintenance records.
What is VIN number and what's included in Vehicle History Report:
– A list of all the essential facts about the car such as its year, make, model, engine size, fuel type and price.
– A list of all the services that have been conducted on the car such as annual servicing and more.
– A full list of any accidents that have taken place on or to the car.
– The number of owners and their contact information since new.
Keep in mind that you will find the VIN on the ownership papers and the insurance documents as well.
How To Decode Your VIN To Get Car history check?
In the above sections, we gave you a lot of information about car history check. But now you need to know how to decode your VIN so that you can get the needed information about your site.
First, you need to search with the phrase 'decode VIN' on any browser. After that, you will find that a lot of sites will pop up that will be able to decode your car history check by VIN.
Choose a reliable site that has a large database. Now you will find that there is a space where you can out in your VIN. After that press enter.
Now you will be taken to another page where you will have to give your banking details and email ID. After all, you won't get this service for free. Note that there are sites that will give you decode your VIN for free. But they aren't exactly reliable. So it's advised that you choose a reputed site and pay the nominal fee. As for your email ID, you need to give that so that you get back the report.
Now press enter and wait for a week. Some sites need more time. But any site will deliver you the needed information within a week at most. You should get the needed information within that time. So that's all you need to do to get the needed information.

Once you decode your VIN, you will be able to get all the necessary information about your car's make. As such you will better equipped at times of need with this information. Know that with the help of your VIN you can even track down your car if it gets stolen. After all, the identification number your car has will be unique in the whole world.
Why You Need to Do a Car History Check Before Buying a Used Car?
Whether you are a car enthusiast or a car investor, a vehicle history report is an essential part of the process.
A car history check can also be beneficial to those who are just looking for a used car for their daily commute to work. Conducting a vehicle history report will provide you with important information about what makes up the vehicle and answer any questions that you may have before buying it.
In addition, conducting a vehicle history report will help you find out if the used car you want to buy has been in any kind of accident, has been stolen in the past, or has been imported from abroad without undergoing proper customs checks and paperwork.
Car History Check by VIN shows vehicle information before purchasing any used car.
VINSPY.eu offers VIN code checking service for Europe vehicles