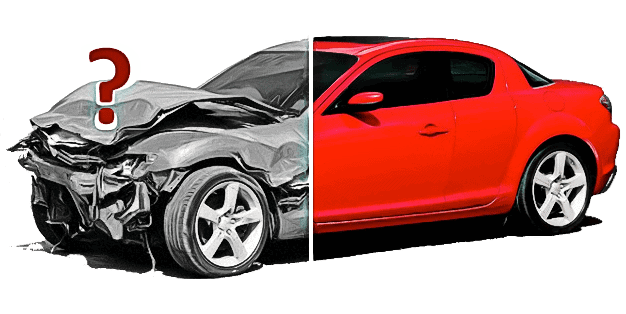 Curious about a used car you're considering purchasing? Check out VIN Check USA first so you can ensure that it's accident-free & worth the price tag. Seeing what's out there will help you make your decision & know what to expect ahead of time.
How to do VIN Check for USA?
A vehicle history report is a document that provides information about the past usage of a car. It includes information about accidents, mileage, service records, and previous owners.
There are many reasons why someone might want to know about the history of a vehicle. There are many car dealerships that require a VIN Check and vehicle history report before they will sell you the car. Some people use them to make sure that they are not buying a stolen or falsely reported car because they can check for things like odometer tampering and whether or not the title was ever reported as lost or stolen. Others use them to find out if there have been any accidents with the vehicle because it can provide information on how well it has been maintained in terms of its safety features such as airbags and seatbelts.
VIN Check USA is available for all cars in all 50 states.​
The Complete Guide to Buying a Used Car From the USA Without Fear of Being Scammed
Check every VIN number before purchase with VINSPY.eu
What is a VIN Lookup and Why Do I Need One?
The VIN is a 17-character code on your car that tells you who made it, where it was made, and when it was made. It also tells you the engine size and horsepower.
A VIN lookup will tell you more about the history of your car. For example, if there's been an accident or a recall on your vehicle, this information will be in the lookup report.
What to Save Before Buying a Second-Hand Car from the US?
When buying a second-hand car from the US, there are a few things that you need to keep in mind.
Before you buy a second-hand car from the US (Florida or Texas), it is important to get information about it. You can find out if someone has had the car before by checking its license plate or VIN number. You can also check if there is any history of theft or accidents with that vehicle by running a check on the car's history.
How to Get a VIN Number Lookup on USA.gov's Website
VIN numbers are an important part of the car buying process, and they are required to get a car estimate online.
The VIN number is a 17-character code that uniquely identifies every vehicle in the United States (for example Georgia, Illionois and Ohio). It is used by law enforcement to identify stolen vehicles, and it is used by insurance companies to identify cars that have been involved in accidents.
The VIN number can be found on the driver's side dashboard near the steering wheel, on the driver's side door panel, or on a plate attached to the underbody of your vehicle.
How to Use Carfax for More Detailed Vehicle Reports on Your Ride of Choice
Carfax, a company that provides vehicle history reports, was founded in 1996. The company is headquartered in Irvine, California.
Carfax Vehicle History Reports are available to anyone who has access to the internet and can be purchased for a fee. They provide detailed information about the car's past and present ownership, accident history, and service history.
The best way to use Carfax is to search for the make of your vehicle and then type in the specific model or year of your vehicle into their search bar.
VINSPY.eu offers VIN code checking service for Europe vehicles