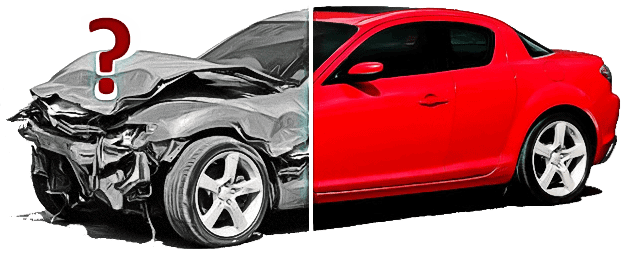 VIN check Portugal shows vehicle information for any used car. Use it before purchasing any used car. Check vehicle specs, accidents, odometer history, market value, equipment details…
There are many ways to VIN Check Portugal cars , in addition to VIN Check services  it would be worth asking for information from the local stamp office and roadworthiness testing points. Cars driven in the Portuguese climate have maintained well compared to northern countries, where constant temperature fluctuations and salted roads damage the car. Also Portugal does not drive cars as much as Germany for example.
Most popular car brands in Portugal: BMW, Renault, Peugeot, Mercedes, Toyota, Fiat, Seat, Nissan
Best Portugal car sale site: https://autto.pt/en/
Check any Portugal or European car VIN code with our checker.
Portugal most popular  brands are BMW, Mercedes, Audi etc
How Can You Find The Vehicle Details Using VIN Number In Portugal?
Many people think that VIN is used only in the USA. But that's incorrect. You will find that VIN is a unique number that's allotted to every car irrespective of its place of manufacture or assembly on this planet. So even if you live in Portugal, you will be able to find out details about your car using the VIN of your vehicle. But the question is- how will you be able to? 
How can you find out details of your vehicle using the VIN?
Note that VIN is a 17 character code that contains various information about the car. Using this you will be able to find out information about the body, model, car parts, and much of the vehicle. To know such details you need to follow the below steps for VIN check Portugal:
First, you need to find out the VIN of your vehicle. You will get that on the chassis or door jamb of the car. If your car model was released in 1969 or after that then you will find the VIN on the driver's side dashboard. Apart from this, you can find the code on the insurance or ownership records as well.
So once you have located the number, you need to write it down. Then go to a website that offers VIN decoding services. To find these sites just type in the phrase VIN decoder with the name of the manufacturing company.
Once you click on the site you will find that there is a search bar asking you to enter the VIN code or "Como saber o histórico de um veículo". So type in the number you have. But before you press enter you need to check and re-check the number you have typed. Then you will be taken to another page where you will be asked to put in your email id. After all, you will get the needed information sent here.
What part of the VIN shows the vehicle part details?
Know that a VIN code contains 17 alphanumeric characters. As such, different sections mean different things. For example, The first character stands for the country where the car originated from. Then, the second one describes the manufacturing company.
So if you want to know about the vehicle description, then you need to check the digits 4-9. This is because 4-8 shows the transmission type, restraint system, body type, as well as engine code. The 9th character is referred to as a check digit. This means that it's used to find out invalid VINs (VIN Check Portugal).
So finding out the details of your vehicle, no matter what kind of car it is or where you live is easy. All you need to do is go to a VIN decoder site and then enter your 17 character number (histórico de carros pela matrícula). Once you press enter you will get the information. Although do note that you will need to wait anywhere from a day to a week to get the results in your inbox.
VIN Check shows vehicle information before purchasing any used car.
VINSPY.eu offers VIN code checking service for Europe vehicles